Welcome to Rattery Sawmill...
...for Quality Timber and Sound Advice!
We are now open from 8 am on Mondays to Fridays.
Established in 1963 with the aim of producing high quality timber products together with sawn timber, which can be pressure treated to a British Standard..
Rattery Sawmill is recognised over a wide area for the quality of products we manufacture.

Please use our website to find out more about what we do and the products we make - then give us a call or pay us visit to experience great customer service alongside great products and services.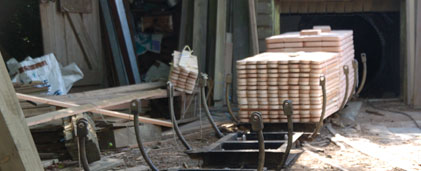 Pressure treated timber to prolong life.